Our meetings are held the first Wednesday of every month at 7:30 PM at the Mount's Botanical Garden building (click here for directions). Each meeting features a notable speaker, a palm & cycad auction, refreshments, socializing and camaraderie. Membership signup is available at the door.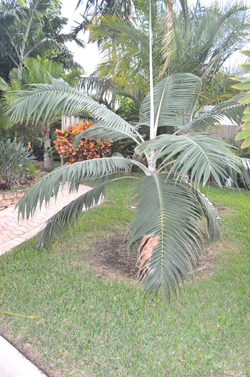 Dictyosperma album var. furfuraceum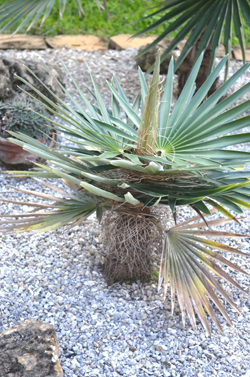 Coccothrinax borhidiana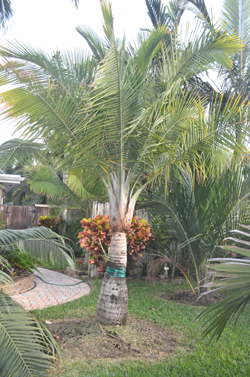 Ravenea rivularis
2018 Monthly General Meeting Dates:
Please continue to check back for details as they become available.
Wednesday, January 3, 2018, 7:30 PM

Speaker: Richard Murray
Subject: Coastal Maine Botanical Garden
to be followed by an open question and answer discussion regarding growing palms
Wednesday, February 7, 2018, 7:30 PM

Speaker: Ian Pinder from Pinder's Nursery
Subject: Plant Essential Nutrients, Fertilizer Formulations, Soil Components, Soil Absorption and Nutrient Availability, Soil Plant Interactions, and Commercial Nursery Production
Wednesday, March 7, 2018, 7:30 PM

Speaker: Justin & Kimberly McSweeny
Oasis Organic Landscaping in Vero Beach, FL
Subject: A Look into Treasure and Space Coast Palm Culture
Saturday, March 24, 2018 - 9:00 AM to 4:00 PM DATE CHANGE
Sunday, March 25, 2018 - 9:00 AM to 3:00 PM
Wednesday, April 4, 2018, 7:30 PM

Speaker: Jackie Kramer
Subject: Garden Photography (more)
Wednesday, May 2, 2018, 7:30 PM

Speaker: Paul Craft
Subject: Paul Craft's New Book, "The Palms of Cuba."
Wednesday, June 6, 2018, 7:00 PM, EARLY START TIME

Speaker: Joel Crippen, Horticulturist at Mounts Botanical Garden
Subject: Mounts Palm Garden Walk (walk begins at Mounts Garden gate at 7 PM)
Please note: No refreshments and auditorium room will be closed.
Wednesday, July 4, 2018, 7:30 PM, CANCELLED

Speaker: TBA
Subject: TBA
Wednesday, August 1, 2018, 7:30 PM

Speaker: Chad Husby
Subject: IPS Biennial in Columbia
Wednesday, September 5, 2018, 7:30 PM

Speaker: Scott Zona, Ph.D.
Subject: "From Sugar to Strong Drinks" - and all that Palms Provide
Wednesday, October 3, 2018, 7:30 PM

Speaker: Dr. Scott Zona
Subject: Litter Trapping Palms
Saturday, October 6, 2018 - 9:00 AM to 4:00 PM, ONE DAY ONLY!

Wednesday, November 7, 2018, 7:30 PM

Speaker: Dr. Larry Noblick
Subject: Exploring for Palms in Bahia, Brazil
Wednesday, December 5, 2018, SEE BELOW

Palm Beach Palm & Cycad Society Annual Holiday Party and Spectacular Plant Giveaway
(MEMBERS ONLY)

Door opens at 5:00 PM
Pot Luck Dinner begins at 6:00 PM
Plant Giveaway begins at 7:00 PM

Where: Mounts Botanical Garden, 531 N. Military Trail, West Palm Beach, FL 33415
What to Bring: Please bring a covered dish, vegetable or fruit dish, or dessert and a plant (of any kind) for the plant giveaway